Zoom
NOTICE: Looking for help with the new Zoom Phone telecommunications system? Go to the Zoom Phone website
What is Zoom?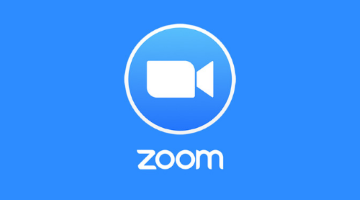 Zoom is a web-based video conferencing tool with a local, desktop client and a mobile app that allows users to meet online, with or without video for up to 500 attendees.
Get Started with zoom
Use these helpful guides for a quick start to using Zoom:
Zoom Privacy and Security
How Can I get Help with Zoom?
There are many ways to get assistance with Zoom video conferencing.
You can also request individual or group training with an Instructional Designer.
Helpful Links
Highlighted Zoom Features
Zoom is available to all students, faculty, and staff with StarID credentials.
Zoom Users Can:
Transition from Adobe Connect
Adobe Connect Pro will continue to be available until May 15, 2020. Any recordings stored in Adobe Connect must be downloaded from Adobe Connect prior to that date. These recordings can be stored permanently in MediaSpace.
Learn to Download Adobe Connect Recordings
This document outlines 10 strategies for engaging learners with online meetings.