Apply for the Student Leadership Retreat
The Student Leadership Retreat is an interactive experience grounded in 'The Student Leadership Challenge' by Kouze & Posner, which highlights 5 Practices of Exemplary Leadership. Student participants will engage in activities and conversation around these practices, and leave with not only a better understanding of their own leadership, but with new friendships and renewed energy.
The 2022 Student Leadership Retreat is scheduled to take place Friday, February 11-Sunday, February 13th, 2022 at Camp Omega in Waterville, MN. The cost to attend is $20 and includes transportation, meals, and lodging. Scholarships are available if cost is of concern.
If you are interested in attending, the priority application deadline is Monday, January 31st, 2022.
Questions? Email: emi.menk@mnsu.edu
2020 Student Leadership Retreat Attendees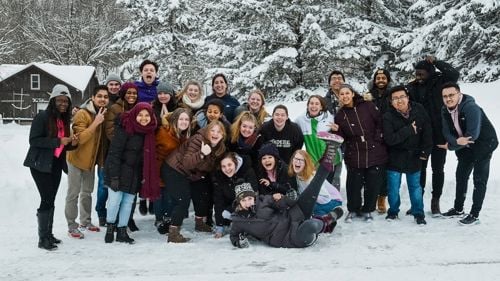 2019 Student Leadership Retreat Attendees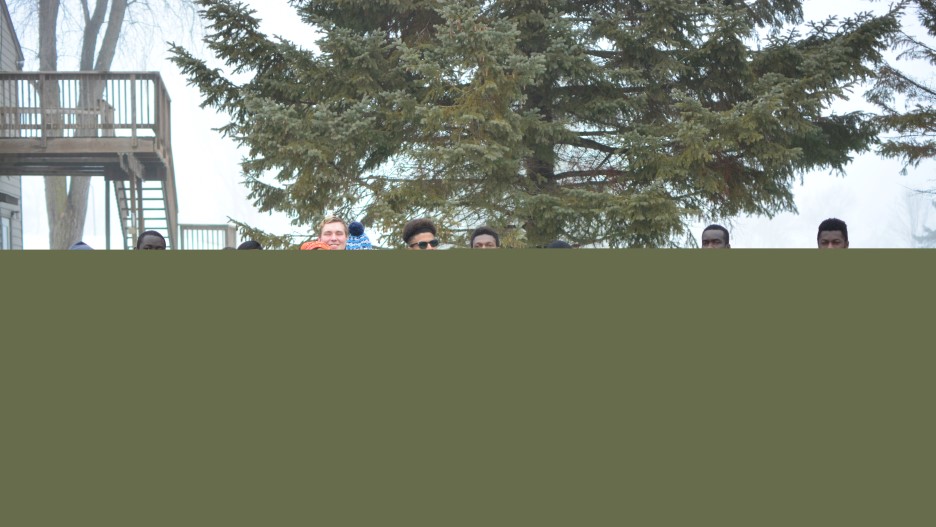 2018 Student Leadership Retreat Attendees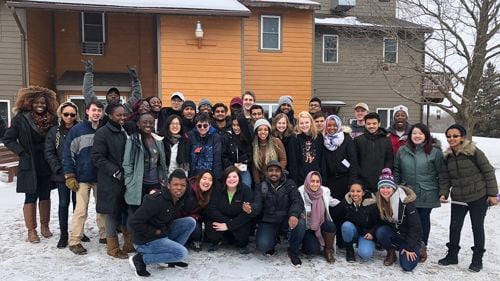 2017 Student Leadership Retreat Attendees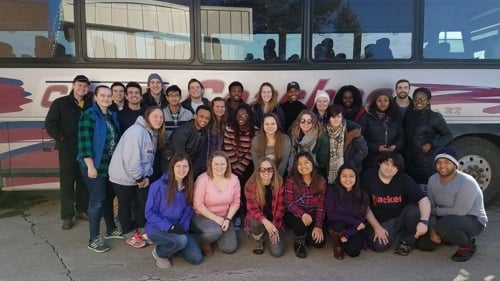 2016 Student Leadership Retreat Attendees