Apply for the Student Leadership Retreat
The Student Leadership Retreat is an interactive experience grounded in student development theory. Student participants complete the Clifton Strengths Finder assessment and explore their top five strengths. Participants will engage in activities and conversation around their strengths in positions of leadership and team environments. They will leave with not only a better understanding of their own leadership, but with new friendships and renewed energy.
The 2023 Student Leadership Retreat is scheduled to take place Friday, Feb. 10 through Sunday, Feb. 12, 2023 at Camp Omega in Waterville, MN. The cost to attend is $20 and includes transportation, meals, and lodging. Scholarships are available if cost is of concern.
If you are interested in attending, the priority application deadline is Monday, Jan. 23, 2023
Questions? Email: rso-office@mnsu.edu
2023 Student Leadership Retreat Attendees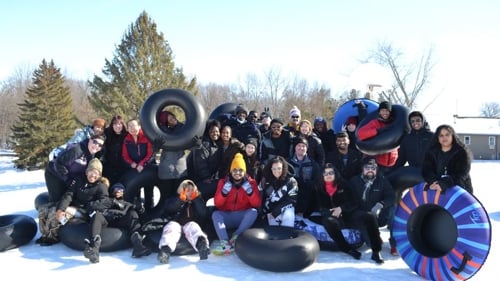 2020 Student Leadership Retreat Attendees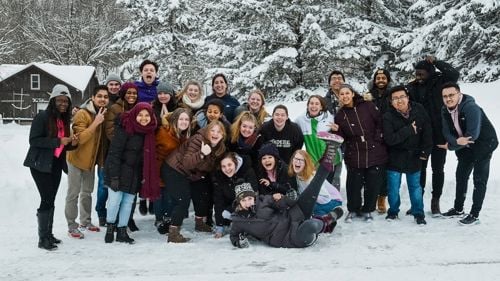 2018 Student Leadership Retreat Attendees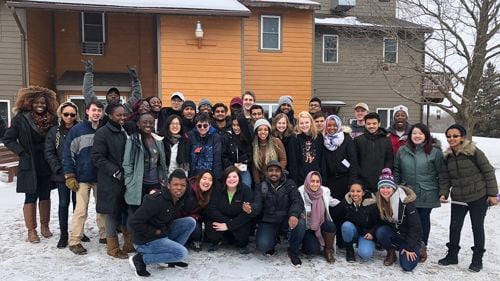 2017 Student Leadership Retreat Attendees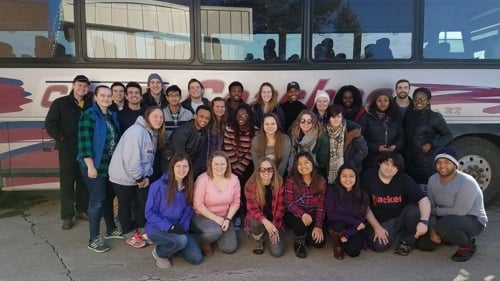 2016 Student Leadership Retreat Attendees