Attend the Student Leadership Retreat
Friday-Sunday, Feb. 2-4, 2024
Camp Omega in Waterville, MN
$25 (includes transportation, meals, and lodging, some scholarships available if cost is of concern)
The 2024 Student Leadership Retreat is an interactive experience that will explore Day One leadership, a concept developed by Drew Dudley in his book This is Day One: A Practical Guide to Leadership that Matters.
Day One is when you discover, define, and start to consistently deliver on your foundational leadership values. Living that day over and over is what creates leaders, and Dudley provides the key tools necessary to craft and commit to your own personal Day One. Participants will leave with not only a better understanding of their own leadership, but with new friendships and renewed energy.
If you are interested in attending, the priority application deadline is Friday, Dec. 1, 2023.
Application Now open! Click here to apply!
Questions? Email the Maverick Involvement Team at rso-office@mnsu.edu
2023 Student Leadership Retreat Attendees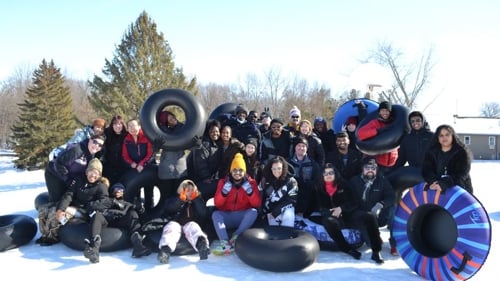 2020 Student Leadership Retreat Attendees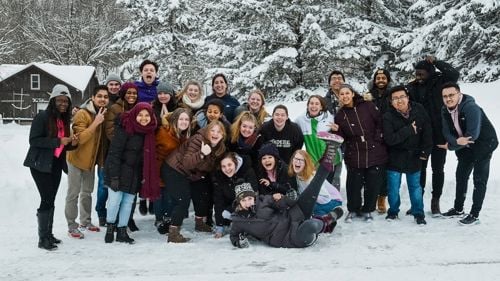 2018 Student Leadership Retreat Attendees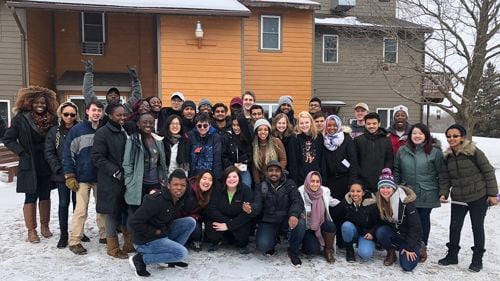 2017 Student Leadership Retreat Attendees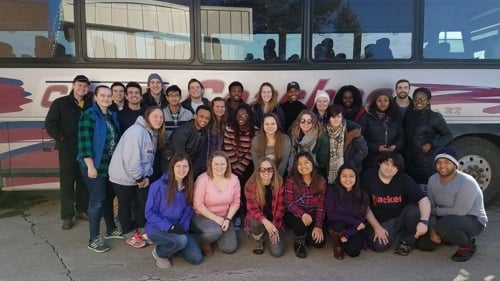 2016 Student Leadership Retreat Attendees