Handshake
Use Handshake to look for jobs and internships, register for career events, schedule an appointment, and more!
Handshake Guides with Visuals
How to use Handshake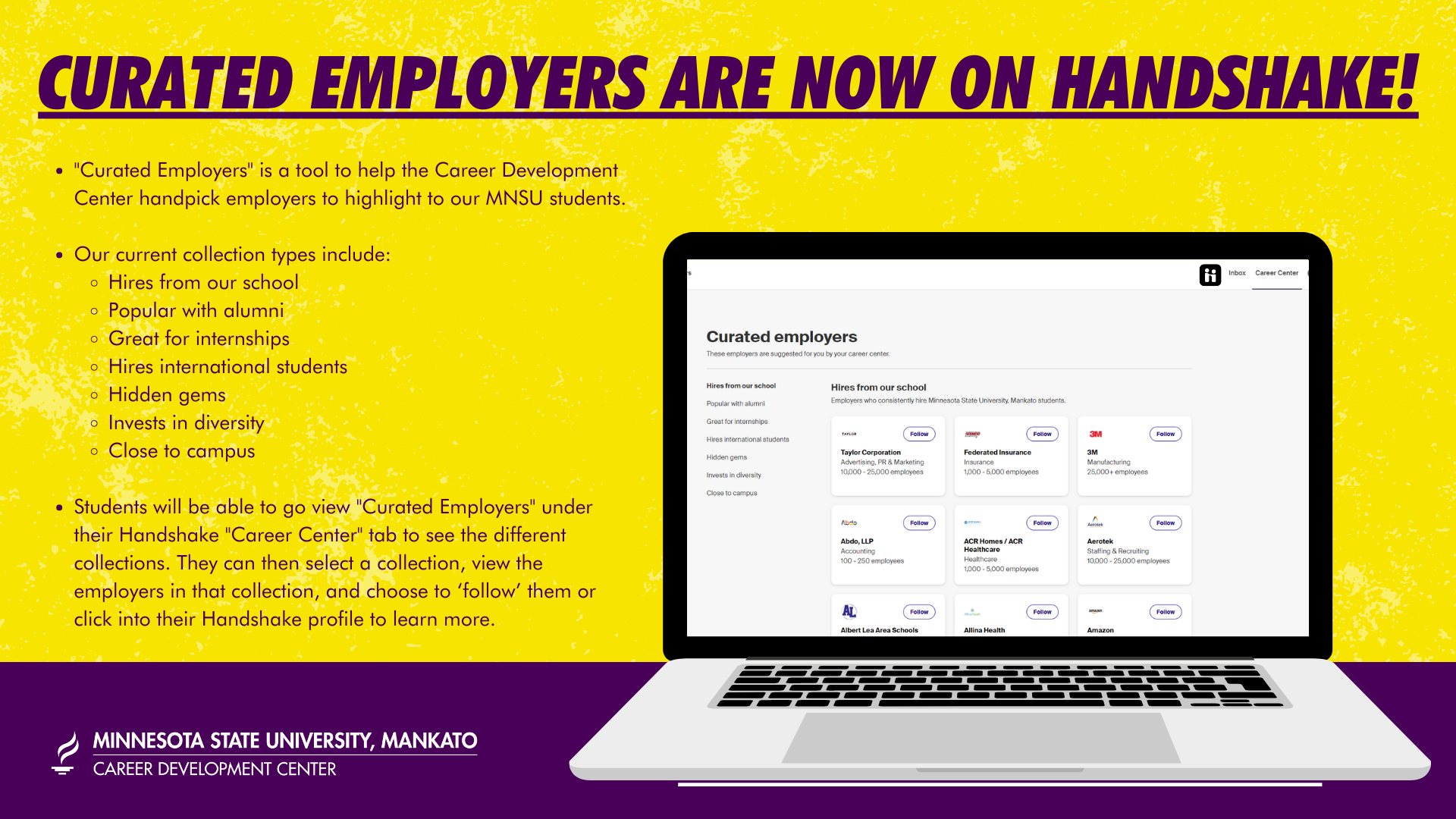 Log in with STARID@go.minnstate.edu followed by your STARID password! Problems logging in? Contact the ITS Help Desk online or 507-389-6654 with issues regarding your Star ID otherwise contact the Career Development Center at 507-389-6061.
Current Students:
Current students are automatically registered for Handshake and will receive an email with their login information within 2-3 business days after registering for classes for the first time.
Alumni:
If you graduated more than one year ago, use your STARID and password to access your account. If it has been six months or more since you have used your STARID, contact IT Services at 507-389-6654 or STARID Help. Please complete this form if the previous process is unsuccessful and provide the year you graduated and an email address you would associated with your alumni account.