Galactic Bingo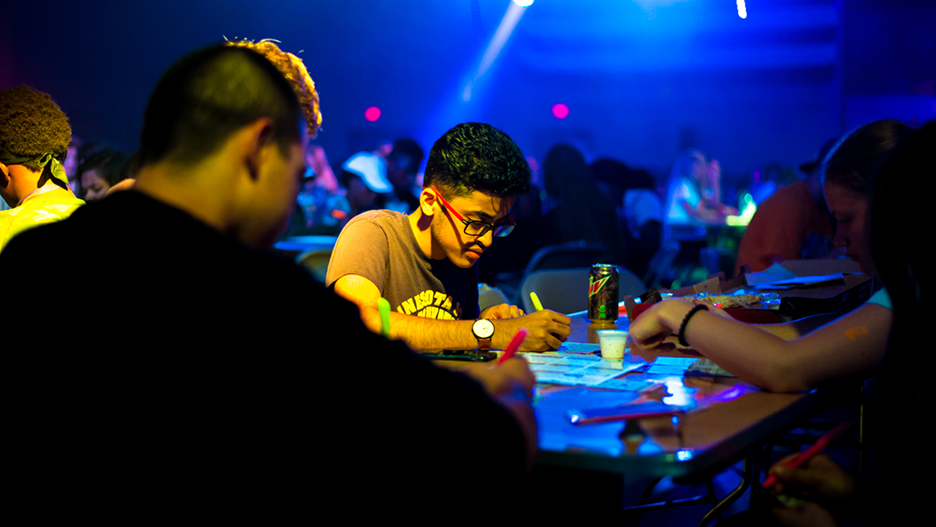 Galactic Bingo is the most popular event during Welcome Week.
The biggest annual event during Welcome Week is Galactic Bingo. With more than 2500 students participating for thousands of dollars in amazing prizes, it's arguable the largest bingo game in Minnesota!
Add awesome concert lighting and sound along with a live DJ and it's a traditional night of festive, prizing-winning fun.
Organized by the Student Events Team and Fraternity and Sorority Life, this year's event is sponsored in-part by Amazon and Kwik Trip.
Top prize will be a $500 Amazon gift card for an apartment makeover!