Find Your Class Tours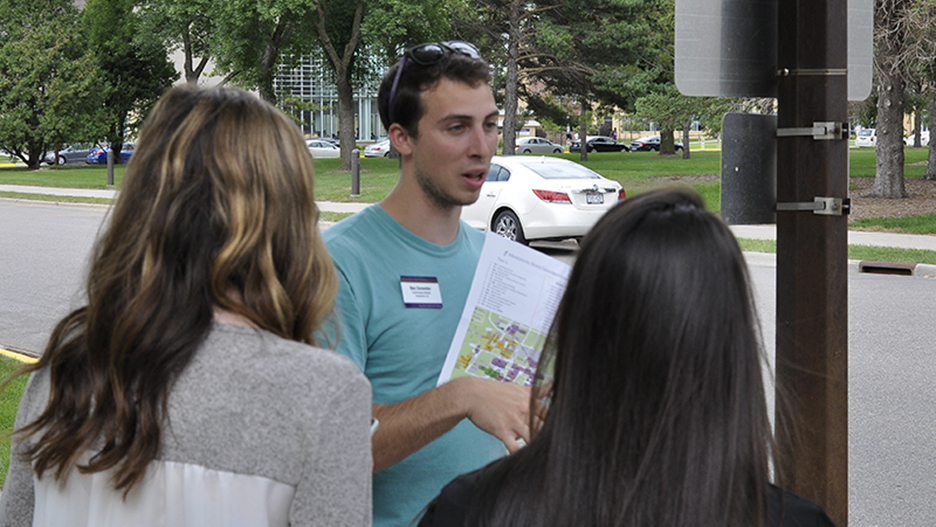 An important part of the final day of Welcome Week is a series of Find Your Class tours. Repeated throughout the afternoon, these valuable tours help you avoid Monday morning frustration and panic by helping you locate your classrooms across campus. Just bring your class schedule and join a tour.
Three Find Your Class Tours on Sunday, Aug. 22, will leave from residence hall lobbies at 1:00 p.m., 3:00 p.m. and 5:00 p.m.