How to Apply for Housing
---
STEP 1: Log into Housing & Dining Portal
Log in to E-Services using your StarID/password.
Click Housing & Dining in left menu bar to be redirected to portal.
---
Step 2: Click the Housing Application button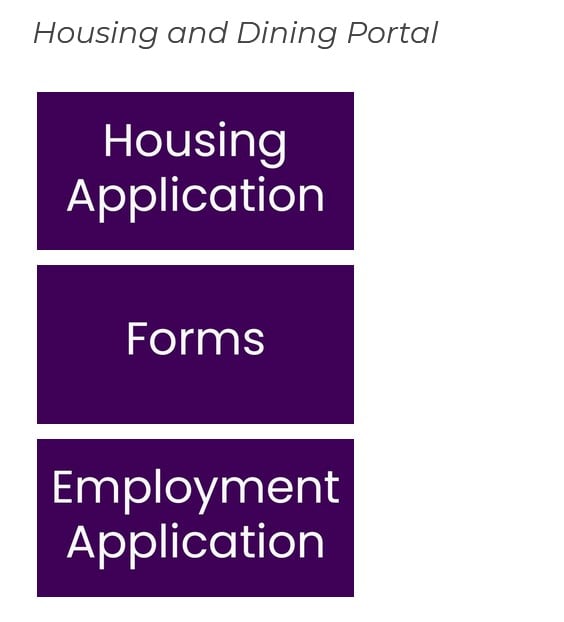 ---
Step 3: Select the term you are applying for.
Incoming fall students should select the Academic Year 2024-25.
Click Begin Application.

---
Step 4: Select your Gender (Bio page)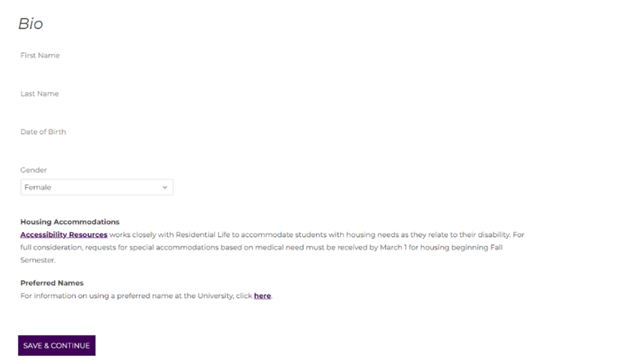 ---
Step 5: build your profile (roommate search questions page)

To build your profile for Roommate Matching, answer the questions that most closely match your personality. You may come back and make changes anytime. Click save and continue.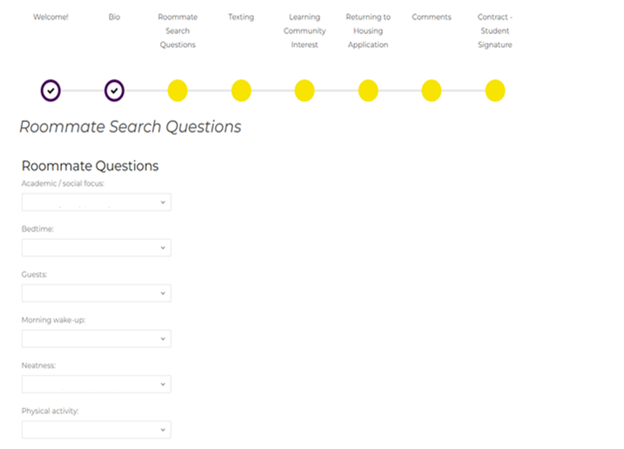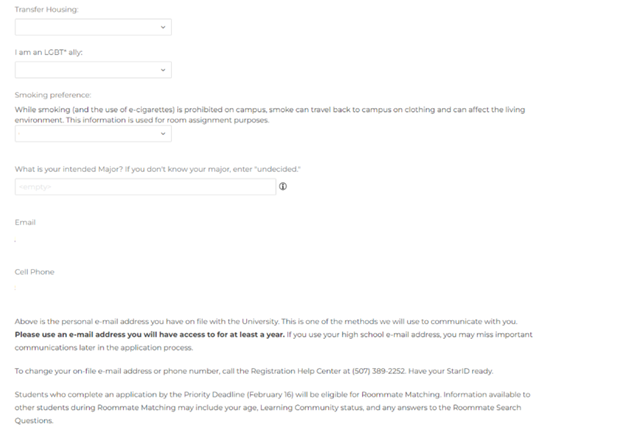 ---
STEP 6: Texting OPT-IN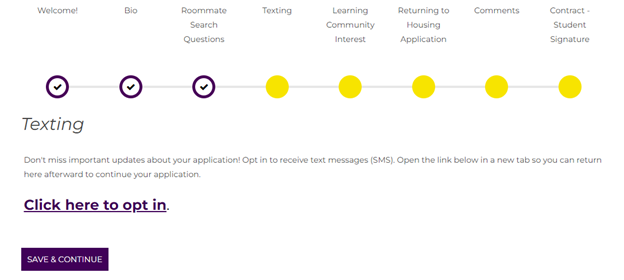 ---
Step 7: Learning community interest page

Select if you are interested in signing up for a Learning Community.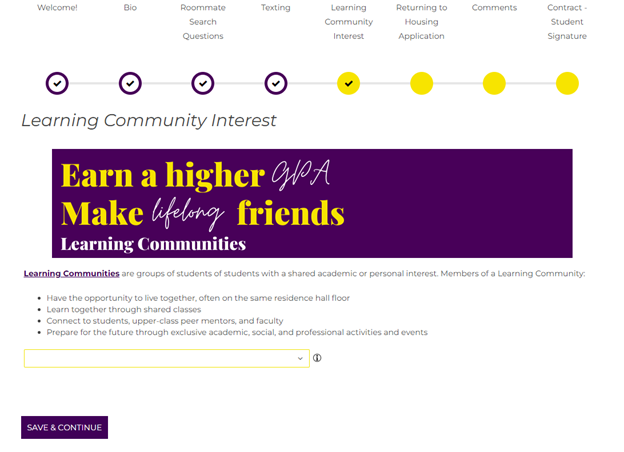 If you select no, you are not interested, you will see the screen below. Click save and continue.

If you select yes, you will see the next series of screens to complete the Learning Community Enrollment process.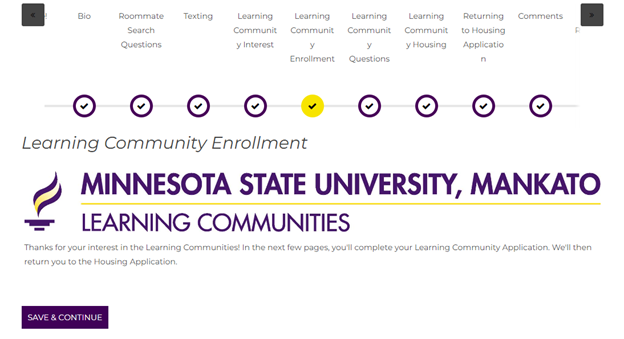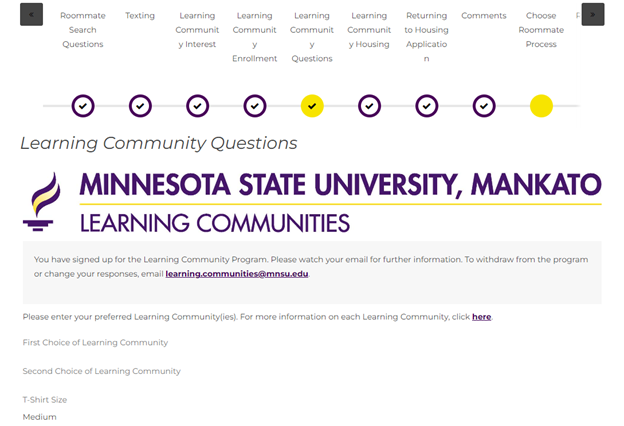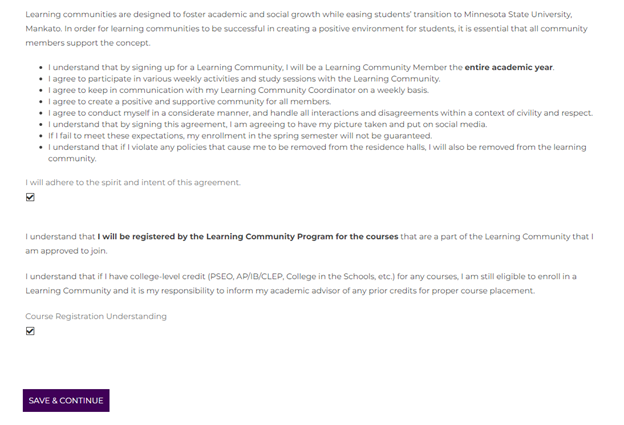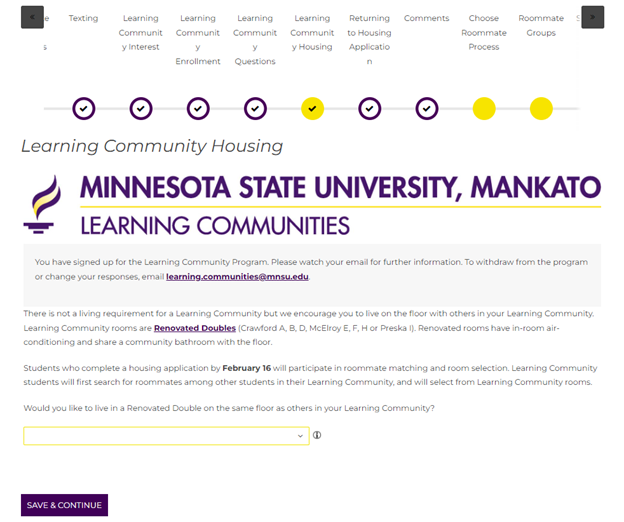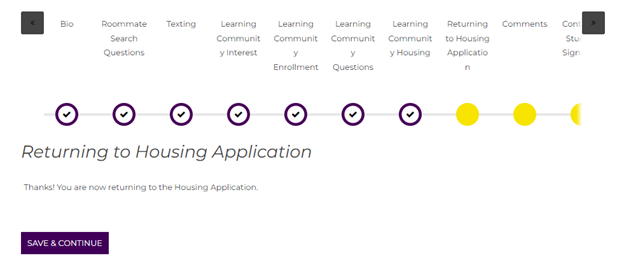 ---
Step 8: comments page

If you have comments for Residential Life Staff, write them in the comment box. Click Save & Continue.
---
Step 9: Review Housing Contract & Sign It
You will sign by entering your StarID. Click Save & Continue.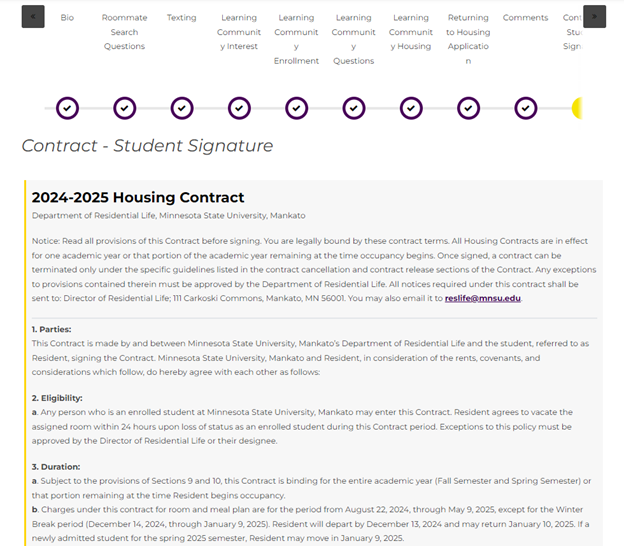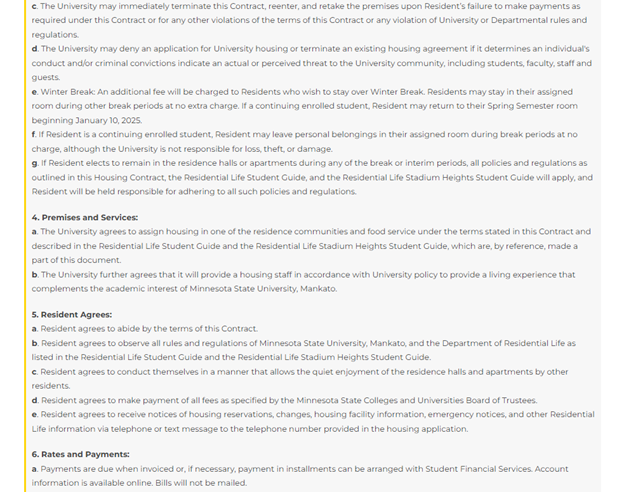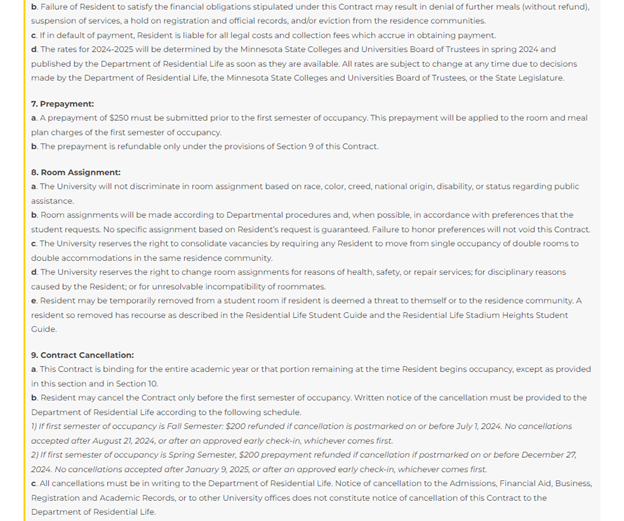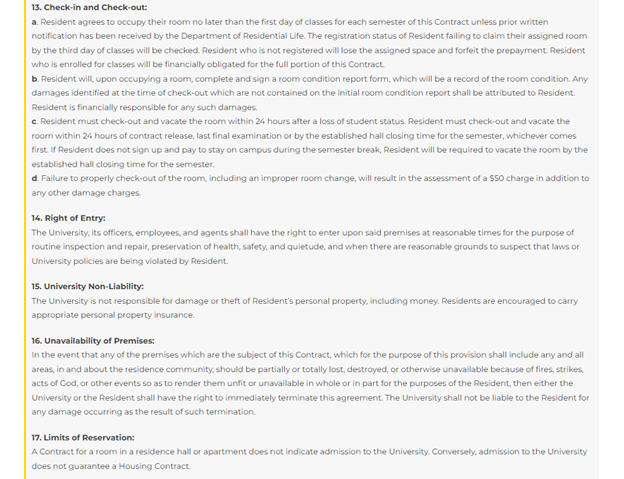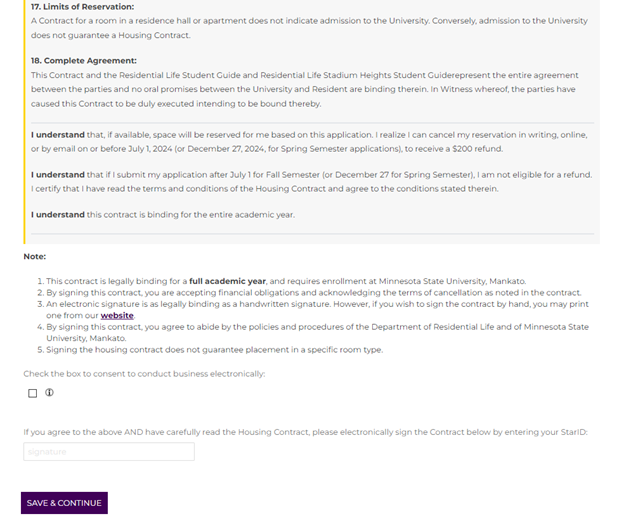 ---
Step 10: Pay $250 Prepayment
Click the square button to make the prepayment. This will take you back to E-Services.
NOTE: If you have been approved for a reduced prepayment - do not follow the steps below. You must call our office and we will take your prepayment over the phone.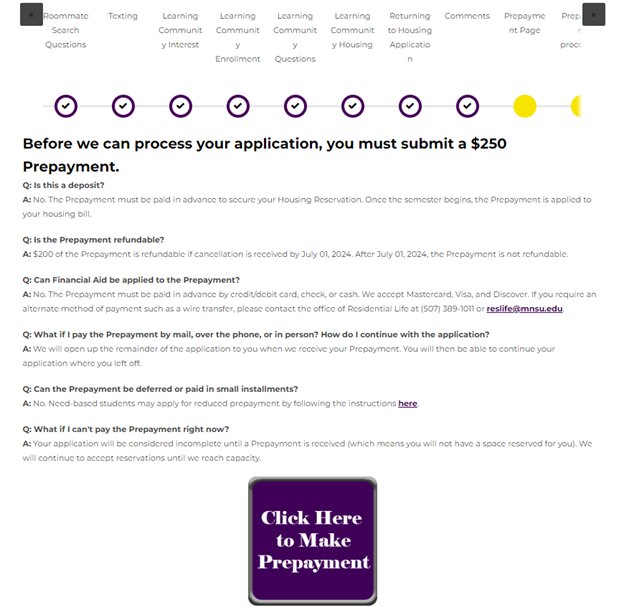 Select the correct term for the prepayment.

Once it's paid you will get this screen. Click Housing Application in the purple bar to get back to the Application Progress screen.