University Wi-Fi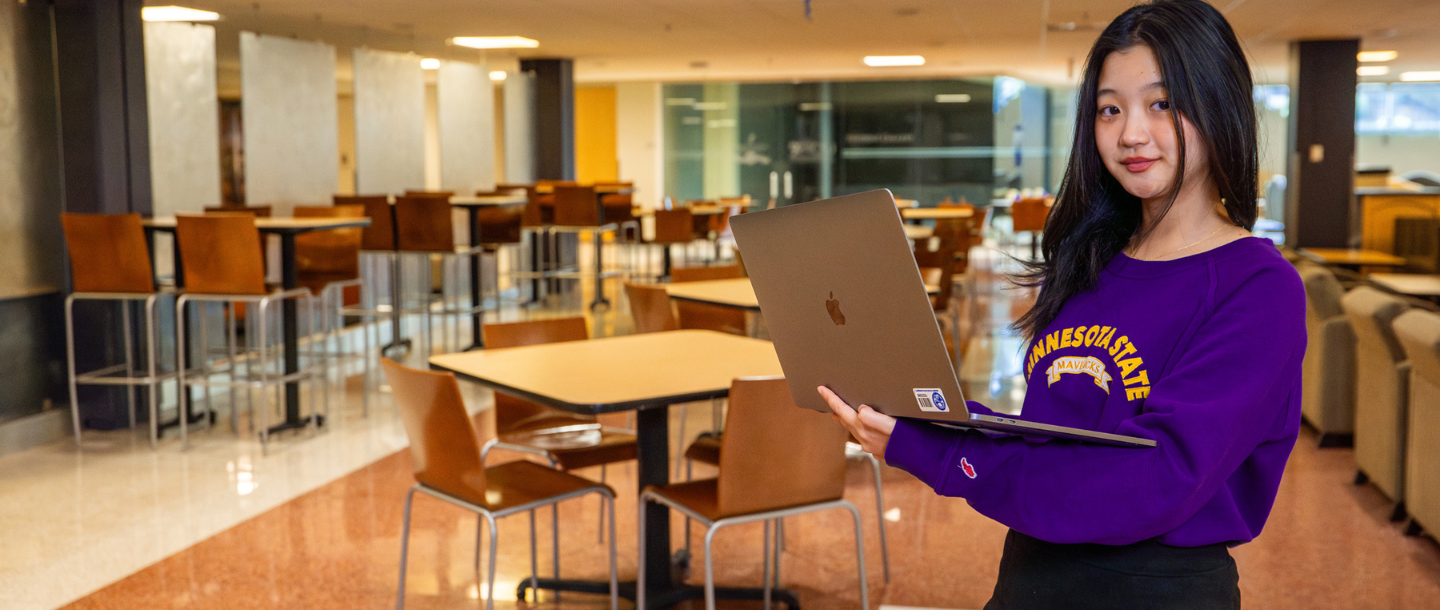 Get connected! Use University Wi-Fi for secure, high speed, and reliable internet access across campus and in residence communities.
Still connecting to MavNET? MavNET has a 2 hour time limit, switch to eduroam to avoid this. MavNET is mainly intended for use while completing the setup for eduroam, our official campus Wi-Fi.
---
Official Campus Wi-Fi: eduroam
'Educational roaming,' or eduroam, is our fast and secure Wi-Fi network for personally-owned devices like laptops and smartphones as well faculty and staff state-owned devices.
With eduroam, you:
can connect once and stay connected without re-entering passwords or timing out.
are more protected against digital threats with a higher level of security.
can connect to eduroam networks worldwide seamlessly.
---
Residence Community Wi-Fi: MyResNet
MyResNet is the official Wi-Fi available in residence communities. A 24/7 support team is available.*
*Residence community Wi-Fi/internet is managed by a third-party provider, not IT Solutions. If you're experiencing network issues in the residence communities, please contact ResNet's 24/7 support directly via phone at 833-548-4743 or chat at MyResNet.com, or by texting "ResNet" to 84700.
---
Guest Wi-Fi: MavGUEST
MavGUEST is available in Bresnan Arena, Myers Field House, and the Centennial Student Union year-round. MavGUEST is available campus-wide during winter and summer breaks.
---